The Korin Kimono Donation Box and Original Origami Corner
The Korin Kimono Original Corner is installed next to Room 11 of the Japanese Gallery (Honkan) at the Tokyo National Museum.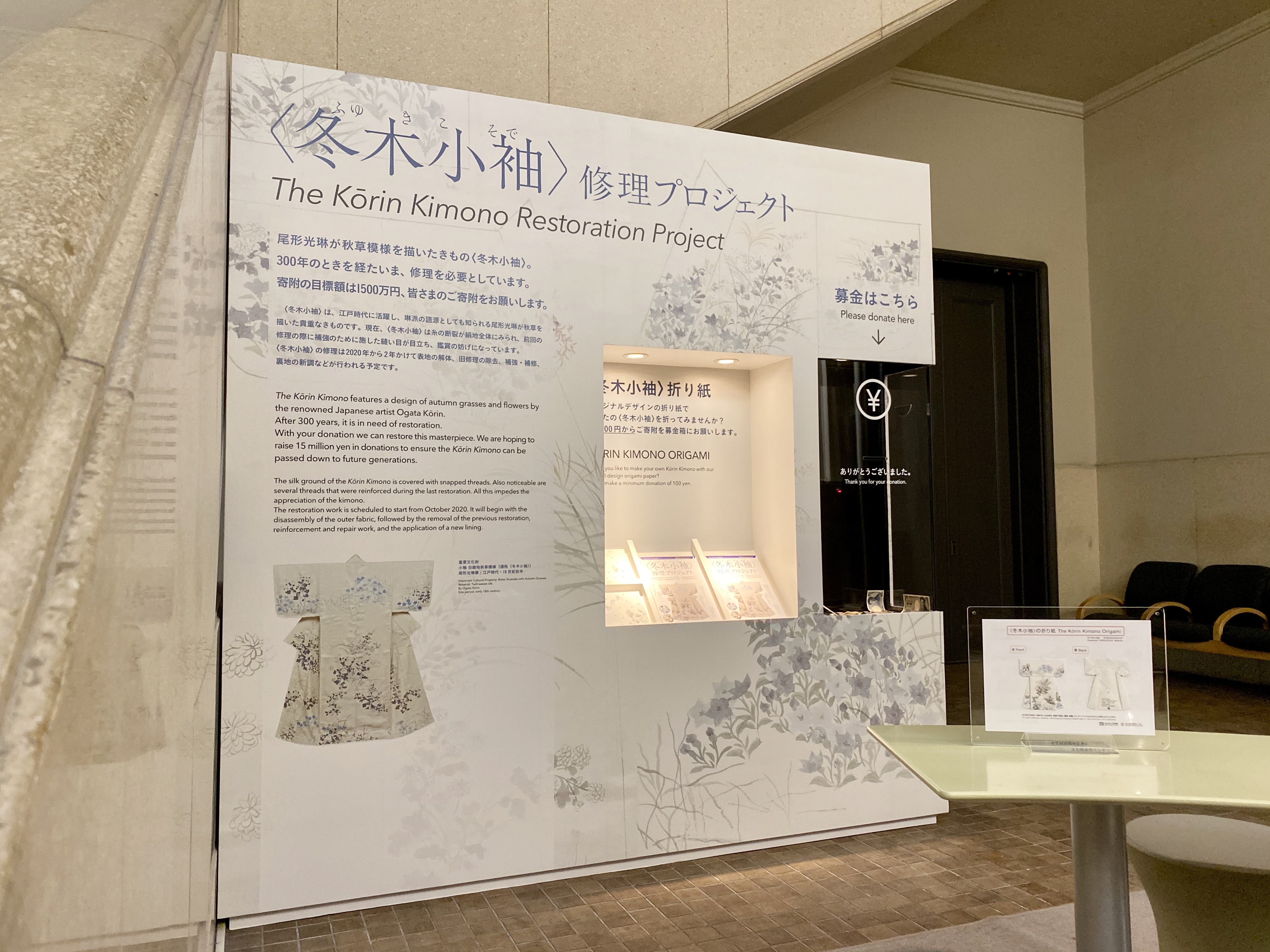 Exhibitions
We plan to exhibit Korin Kimono from 2023 onwards after the restoration. The finalized details will be posted our website.
---