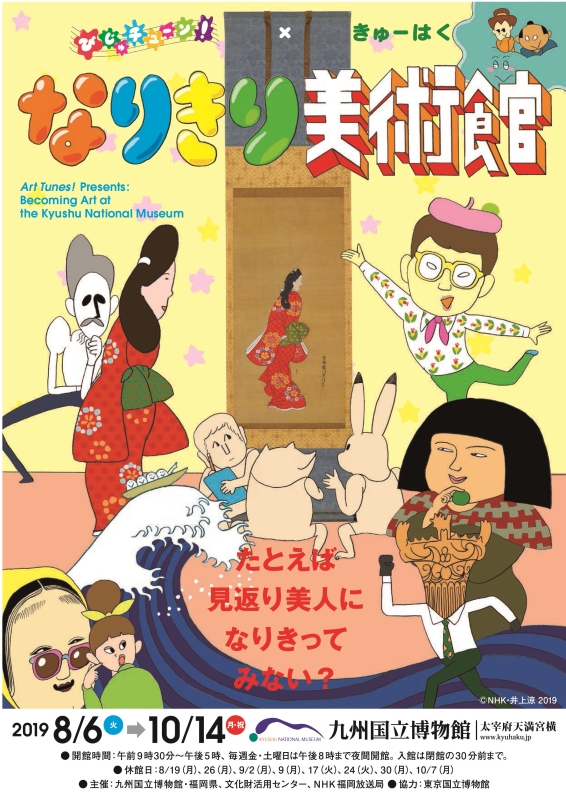 Period
August 6, 2019 (Tue) - October 14, 2019 (Mon)
Place
Kyushu National Museum
Hours
9:30 - 17:00, Fridays and Saturdays until 20:00(Last entry 30 minutes before closing)
Closed
August 19, 26, September 2, 9, 17, 24, 30, October 7
Admission
Adults: 430 (220) yen, University students: 130 (70) yen
* Prices shown in ( ) indicate advance and group (more than 20 persons) discount tickets.
* Persons with disabilities are admitted free with one accompanying person each.
* High/Junior High/Elementary School Students and persons under 18 and over 70: Free
Access
10 minutes' walk from Nishitetsu Dazaifu Station
Organizers
Kyushu National Museum, Fukuoka Prefecture, National Center for the Promotion of Cultural Properties, NHK Fukuoka
With the Assistance of
Tokyo National Museum
Contents Production
PROTOTYPE INC., TNYU Inc., TOPPAN PRINTING CO., LTD.
---
Kyushu National Museum will hold the Art Tunes! Presents: Becoming Art at the Kyushu National Museum, to coincide with summer vacation.
This exhibit is like a museum where you can become part of the art! This is a special art museum for people who have fallen in love with art by watching the NHK show Art Tunes! and also for those who want to enjoy art even more. It's open this summer at the Kyushu National Museum.
The key to enjoying your time here is, of course, "becoming the art." By imagining you're the character in an art work, or the artist who created it, you can make art even more fun. Here, through reproductions and videos, you can "become" five art works that have been featured on Art Tunes!

Art Tunes! What is it?
Art Tunes! is a show on NHK Educational TV that introduces art from around the world in an easy-to-understand way through original songs and animations.
Art Tunes!

The music, lyrics, and animation are all created by the artist Inoue Ryo. Vivid images, warm, funny lyrics, and catchy melodies came at you one after another. Inoue's unique interpretations of art will capture your heart. From kids to adults, the show is sure to make anyone who watches want to check out the featured works.
Make friends with art through this new program, airing weekly on Wednesdays at 7:50 PM.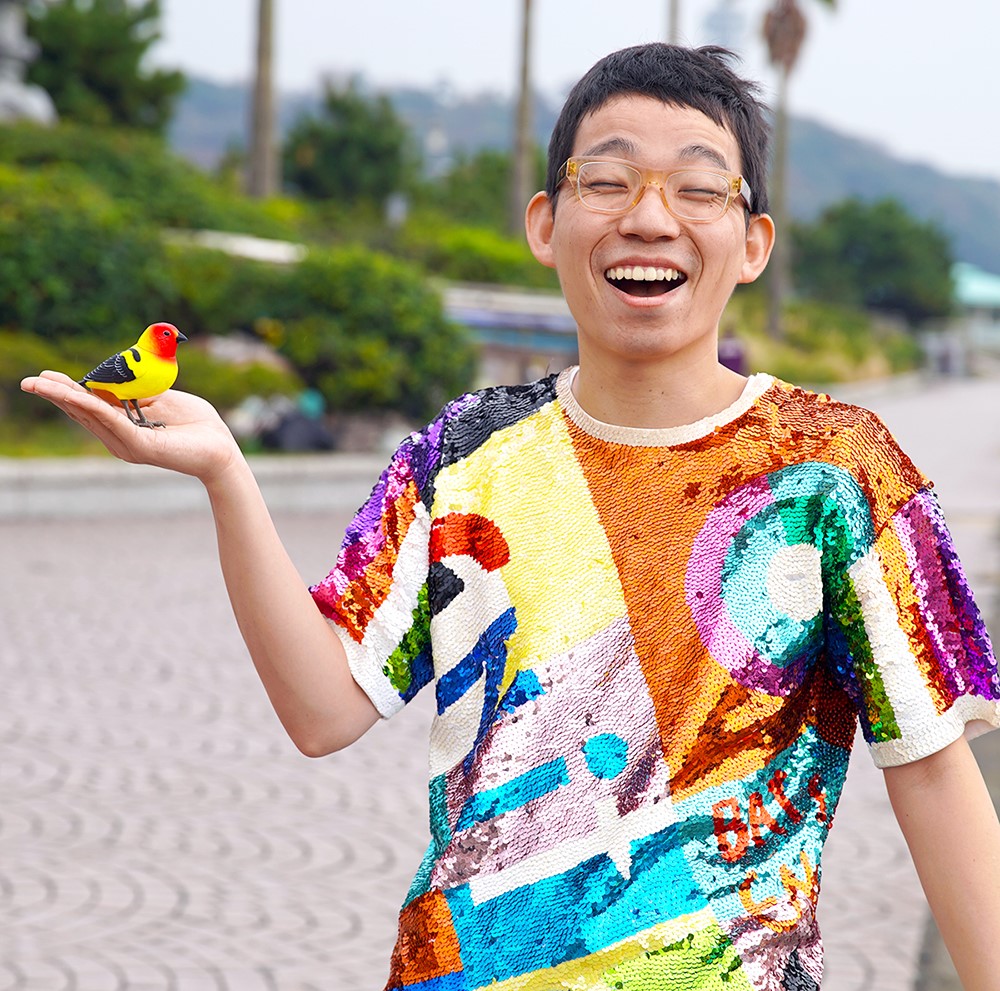 (c)Inoue Ryo・NHK 2019
Highlights of the Exhibition
A Beauty, Whether or Not She's Looking Back
Is she looking back because someone called out to her?
Or is it because of something she passed by?
Imagine the people around her, or come up with a backstory and imitate her pose!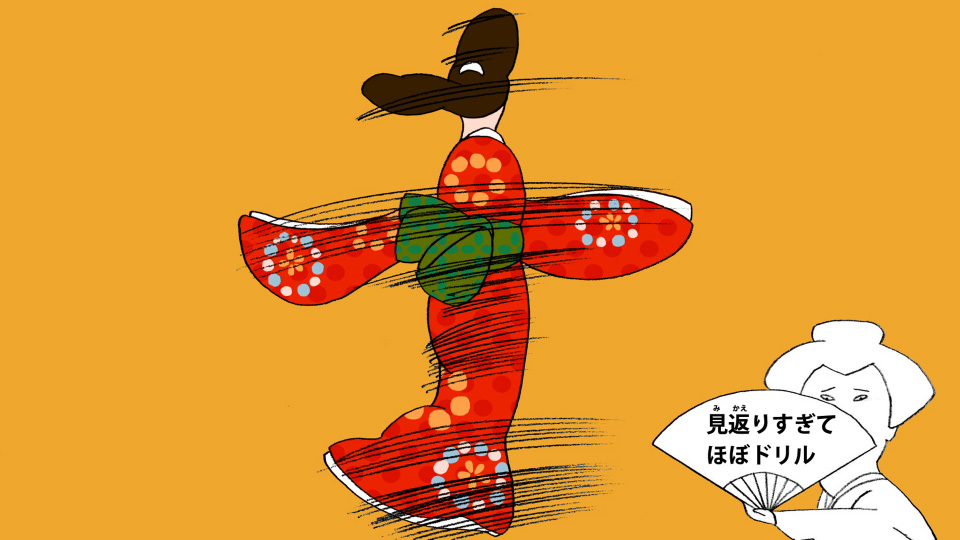 Lady Drill  (c)Inoue Ryo・NHK 2019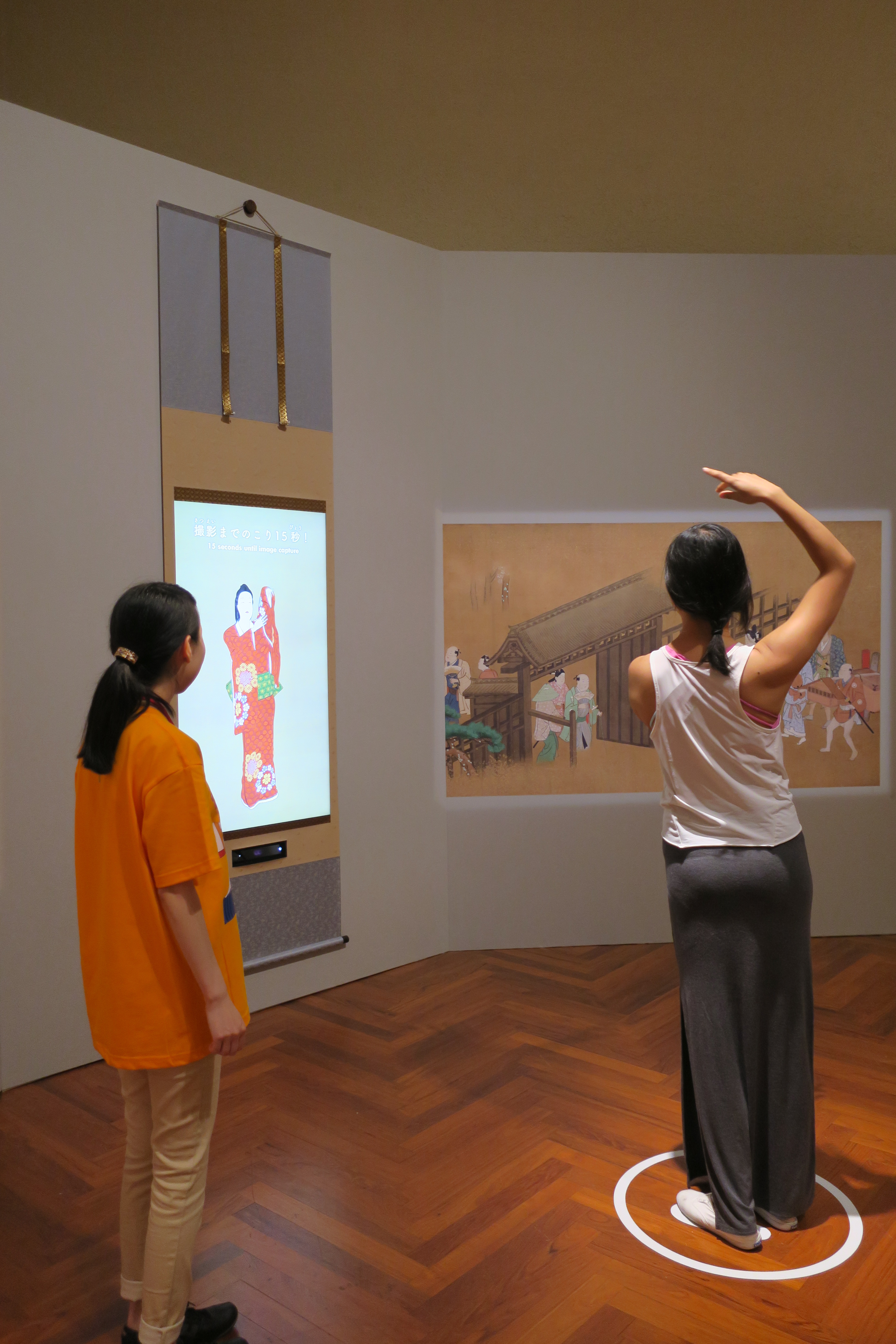 Venue image: Tokyo Natioanl Museum, 2018
Reiko, the Performer of Faces
This young girl, Reiko, has a mysterious and unforgettable expression.
What could she be thinking about? Use your imagination to get inside her head.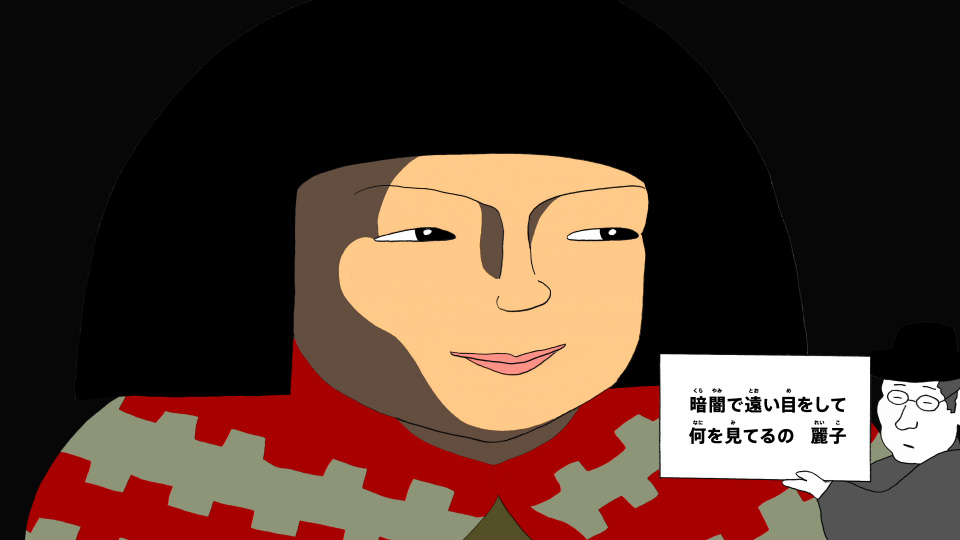 Reiko, the Dream Perfumer   (c)Inoue Ryo・NHK 2019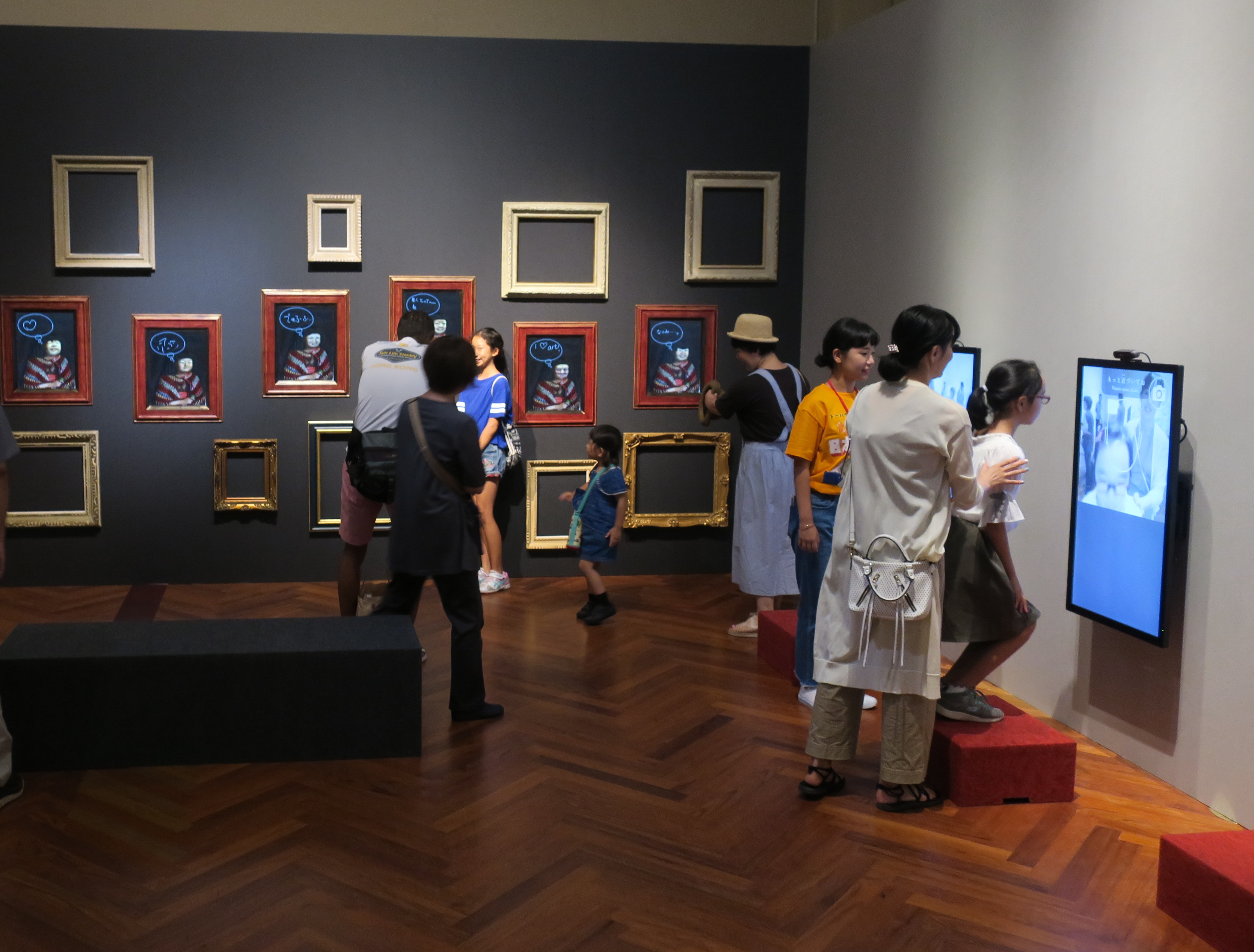 Venue image: Tokyo Natioanl Museum, 2018
Experience the Whoosh and Crash of Hokusai!
The wave looms even taller than Mount Fuji.
Imagine that you're in the picture, rowing out to sea, and experience the power of the wave.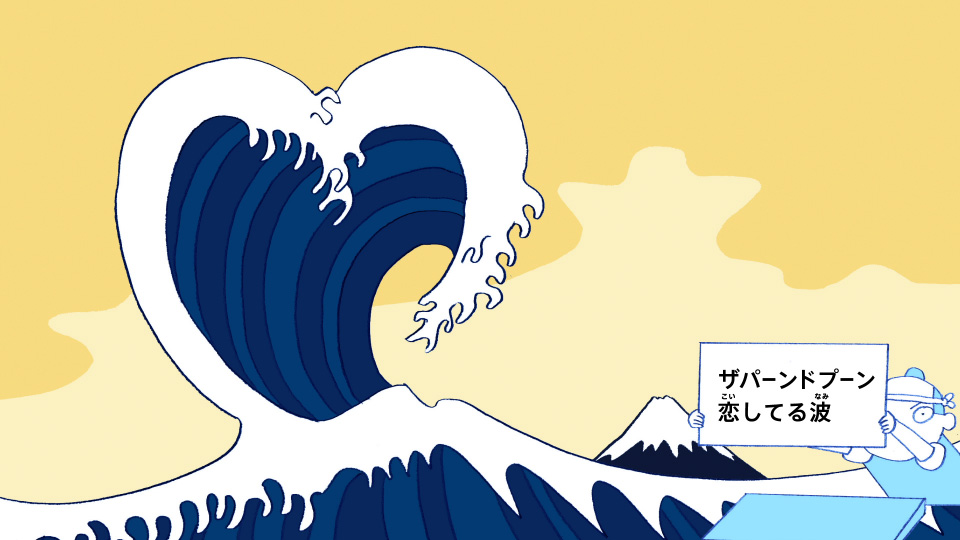 Big Wave Lover  (c)Inoue Ryo・NHK 2019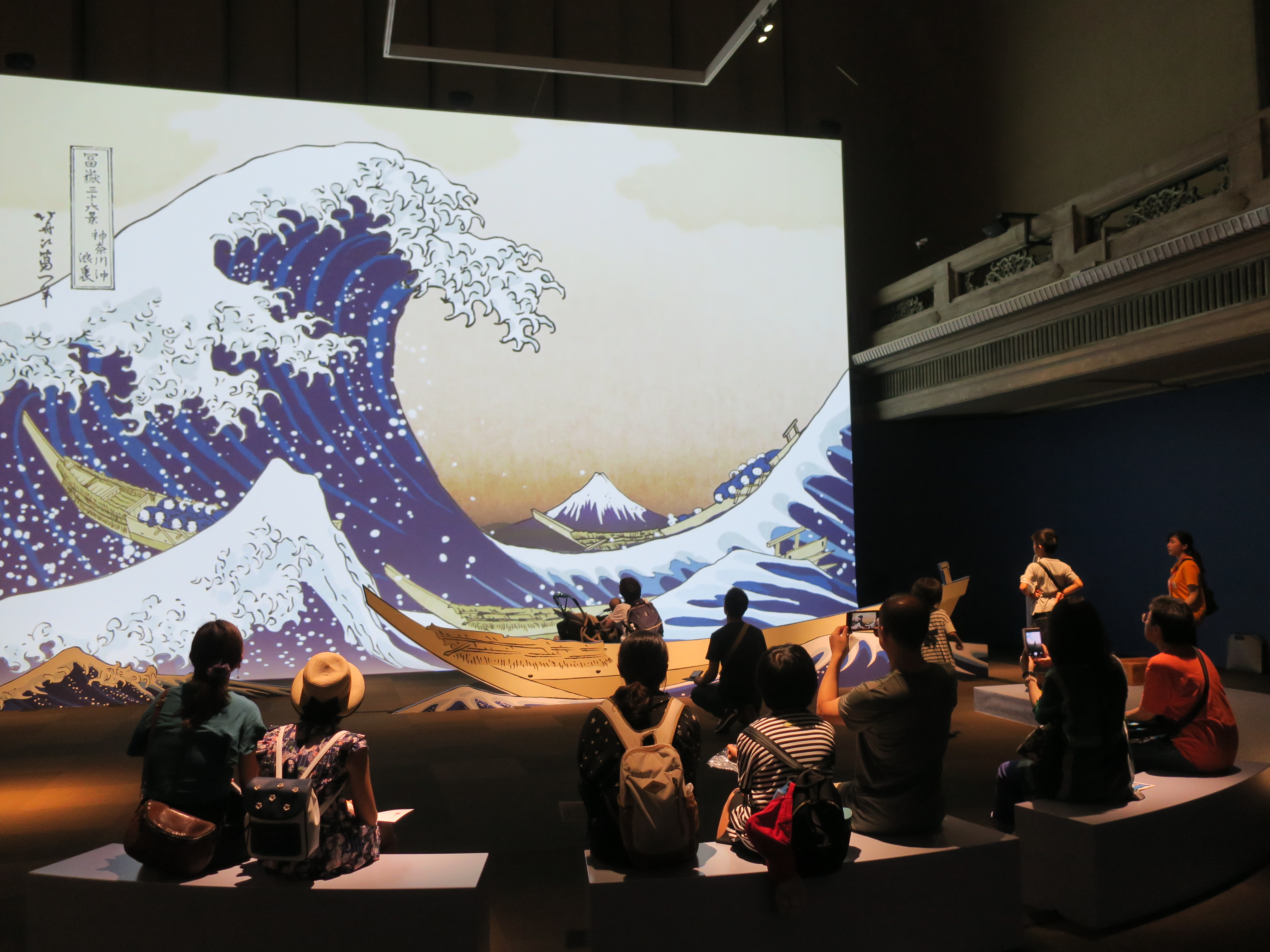 Venue image: Tokyo Natioanl Museum, 2018