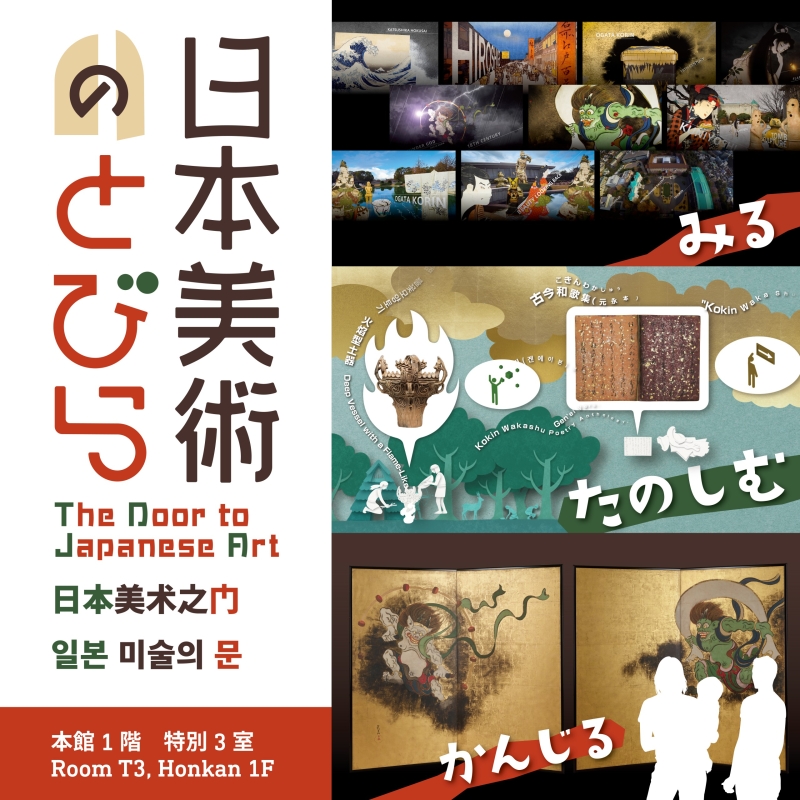 Period
March 27, 2023 (Mon) - December 10, 2023 (Sun)
Place
Tokyo National Museum Japanese Gallery (Honkan) Rooms T3
Hours
9:30 a.m.-5:00 p.m.
Closed
Mondays (Excluding holidays. On those days, the Museum will be open on Monday and closed the following day); Year-end holidays: December 25, 2023 – January 1, 2024. Subject to change.
Admissions
Adults:1,000 yen
University Students:500 yen
High/Junior High/Elementary School Students and persons under 18 and over 70:Free
* Special exhibitions require a separate ticketing procedure.
* Persons with disabilities are admitted free of charge along with one attendant. Please show official ID or other documentation.
* Regular admission is free for persons under 18 and over 70. Please show proof of age (driver's license, passport, etc.) when entering.
* Free admission to the regular exhibitions on May 18, July 20 – 24, September 19, and November 3, 2022.

---
Open the door to interactive exhibits and have fun with Japanese art
"The Door to Japanese Art" is the first gallery we want you to visit at the Tokyo National Museum. Beyond this "door," we have created three exhibits to bring you closer to Cultural Properties. The sights and experiences each one offers will give you a new appreciation for these wonderful achievements of past generations. When you visit the Tokyo National Museum, please stop by "The Door to Japanese Art."

Exhibit highlights
Corner 1: Watch
Glide on the waves of Japanese culture and history! A video experience that transcends words
Begin your journey into Japanese art with Introduction to Japanese Culture: A Glide on the Great Wave, an eight-minute film clip featuring many famous works from the Tokyo National Museum's collection. Shift dynamically between the city of Edo in ukiyo-e paintings and present-day Tokyo as you explore the sense of beauty cultivated through people's enjoyment of the shifting seasons and traditional festivities.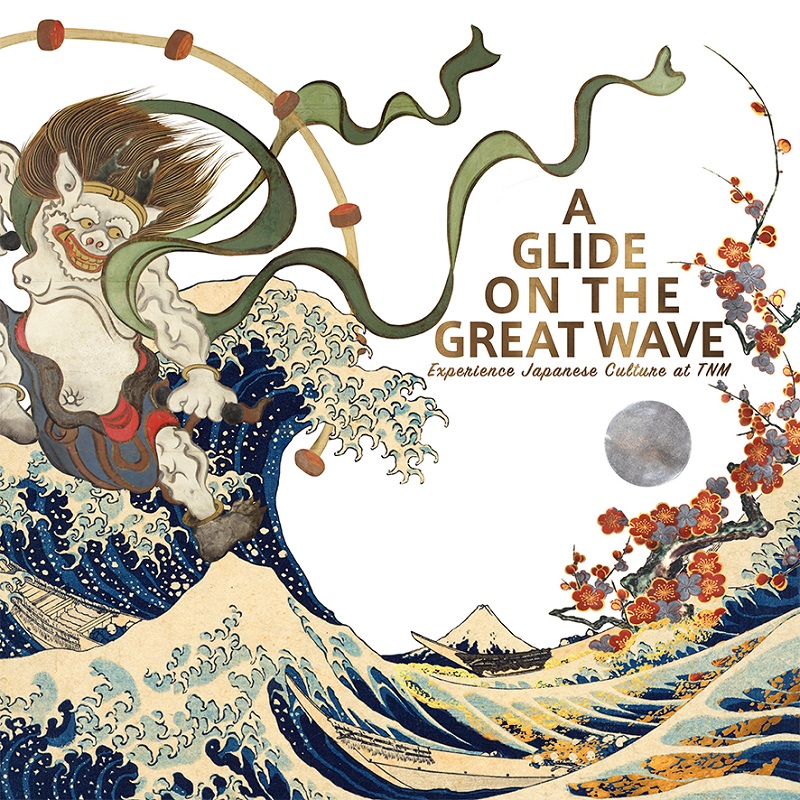 Corner 2: Enjoy
Have fun while you experience Japanese art
The stream of Japanese art began approximately 12,000 years ago, in the Jōmon period. Follow its course using the videos and digital timeline that fills this massive, 14-meter-wide screen. After the opening movie clip, you will be shown 16 of the Tokyo National Museums finest works of art. Stand on Fun Points to rotate, enlarge, or turn the pages of these digital reproductions. Imagine how the people who made and used these works of art lived and felt as you enjoy the experience.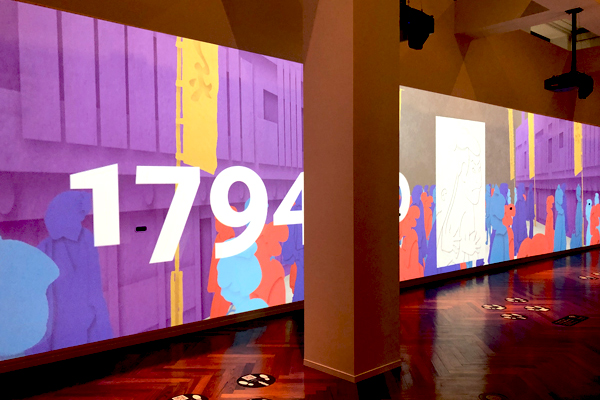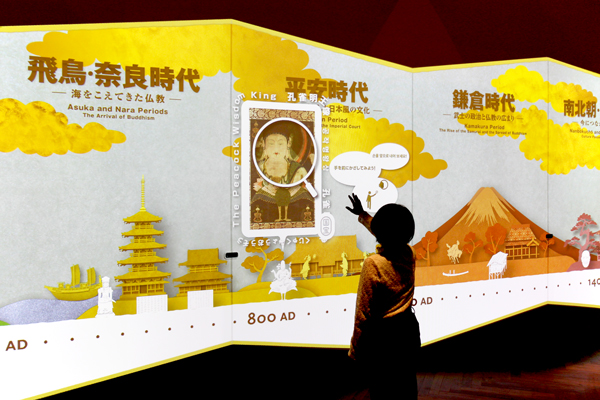 Corner 3: Feel
Only through reproductions can you experience art like this
Folding screens and hanging scrolls—two types of painting are on seasonal exhibit as high-resolution reproductions.
The works displayed here are part of long traditions of Japanese art and craft passed on to the present. A large number of them are sensitive to light, heat, and humidity. To preserve them for another 100 or even 1,000 years to come, they cannot be displayed throughout the year. Here you can view high-resolution reproductions of artworks made by artisans specialized in traditional crafts and the latest technology to carefully examine them. We hope that getting close to these reproductions will give you a better sense of the historical and cultural context in which people created and appreciated them.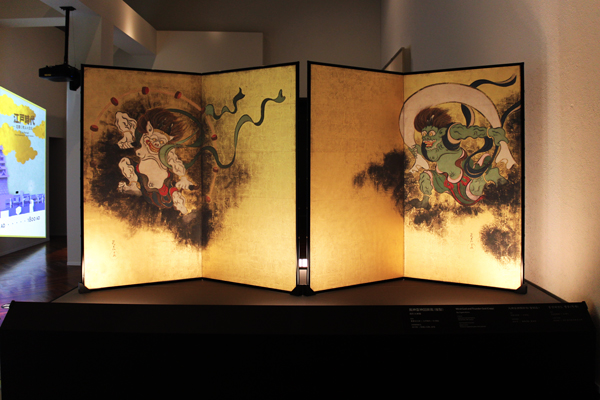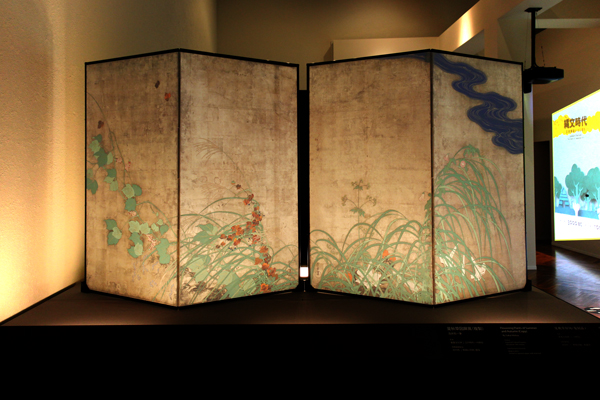 From December 12–24, 2023, the Room T3 of the Japanese Gallery (Honkan) will be closed for maintenance.